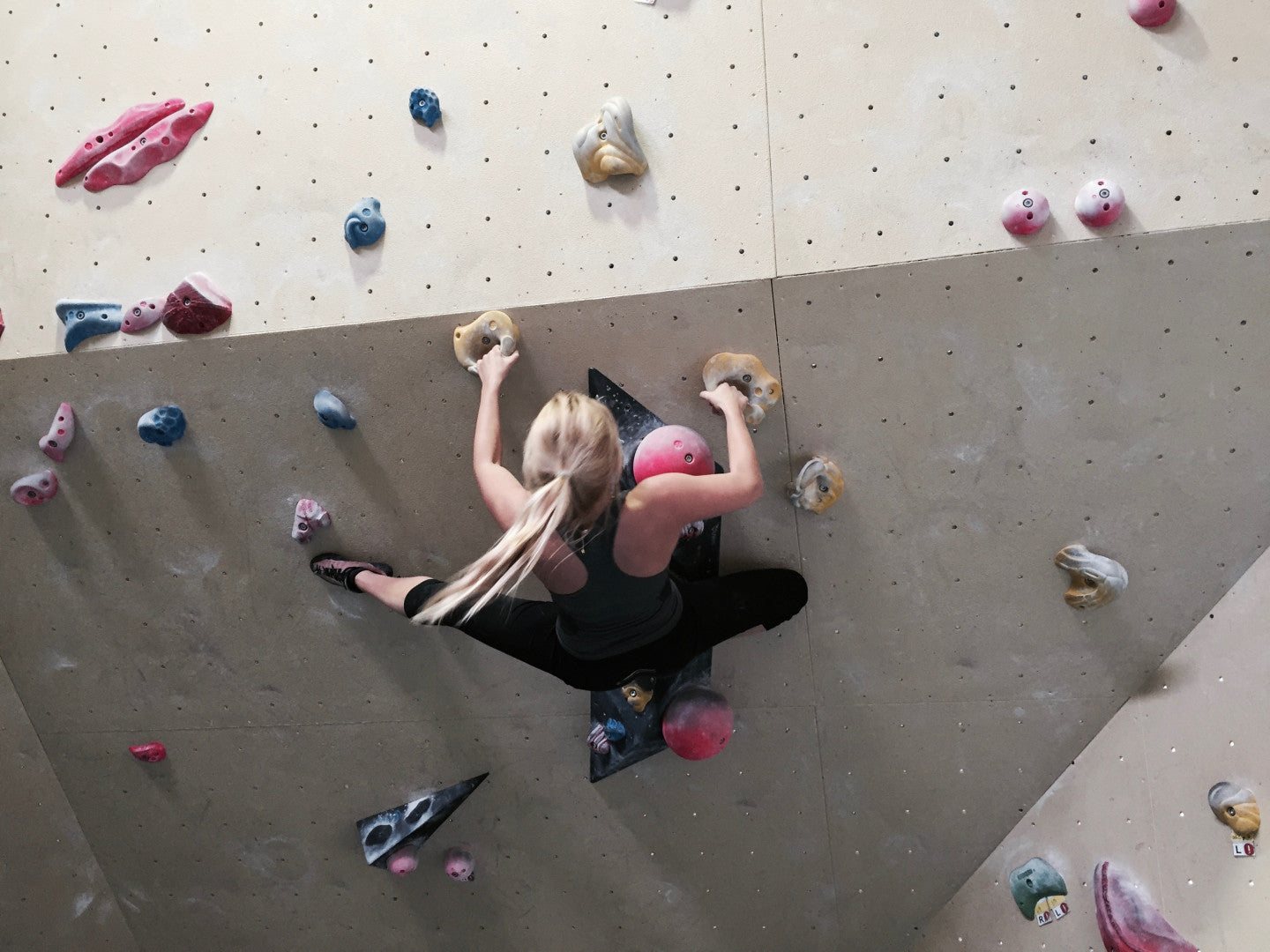 Fitness activities that I enjoy
So what do I do in order to stay fit …
Hi,
So what do I do in order to stay fit … especially when traveling. I am the type of person that likes to have fun when working out and do not enjoy lifting weights in the gym so much. So here are some of my favorite sports activities that I love doing

1.Bouldering
I really love bouldering, especially because it's a soooo much fun. It is fun working on the different routes and trying to finish that one boulder you have been going at for the last two weeks and in the evening, you can feel your entire body, especially your abs, but also your back and legs. If you're lucky your local bouldering hall also has an outdoor area … which makes it even perfect in the summer. Fun fact: My boyfriend introduced bouldering to me … and I have been hooked ever since


2. Mountain biking
What is also sooo much fun and a great workout for your legs is mountain biking. I enjoy taking bike rides to scenic spots or just driving through the country without a clear destination to just enjoy nature. This is definitely a great combination of being outside in nature and getting a great cardio workout (especially as I am not a good runner … so I prefer mountain biking ). Fun fact: When I traveled to Honolulu (Hawaii) I took the bike from Honolulu all the way to the Sandy Beach Park (23 km in the heat). This was quite a long trip … but hey I loved it and that feeling of being totally exhausted in the evening was great. Luckily some locals I met there, gave me a lift back.


3. Hiking
No matter where … Austria, Germany, Sri Lanka or even the Seychelles … I loooove hiking. It is just a perfect combination of walking through nature, taking pictures and at the end being rewarded with a beautiful view down into the valley. On top, I also love seeing the sunrise from the peak, which also means I have to get up early in the morning sometimes even at 4:00 AM to start the hike up the mountain. This always drives my boyfriend crazy on vacation … but at the end he also cherishes the view at the top because it's just priceless. Fun fact: Adding to my Hawaii bike ride from above … that same day, after the 90 min intense bike ride to Sandy Beach Park, I added another 60 min of hiking up the Dead Man's Catwalk … I was really exhausted in the evening, but I would do it again.

4. Free diving
And finally, all my PASSION belongs to free diving! When I was a child I always went on vacation with my father (He was German navy diver) where we went free diving or better apnoe diving a lot. This is where I learned to love it I love the ocean and I love the water and already can't wait to jump into the waves on my next vacation. Fun fact: One of my big dreams was always diving with whale sharks, and I am so blessed to have already experienced this on our trip to the Maldives. I can highly recommend it … it's a once in a lifetime experience


I must say, the order of these activities might not be 100% correct, but I had to choose, and I couldn't just put them all on first place Which activities are your favorites?