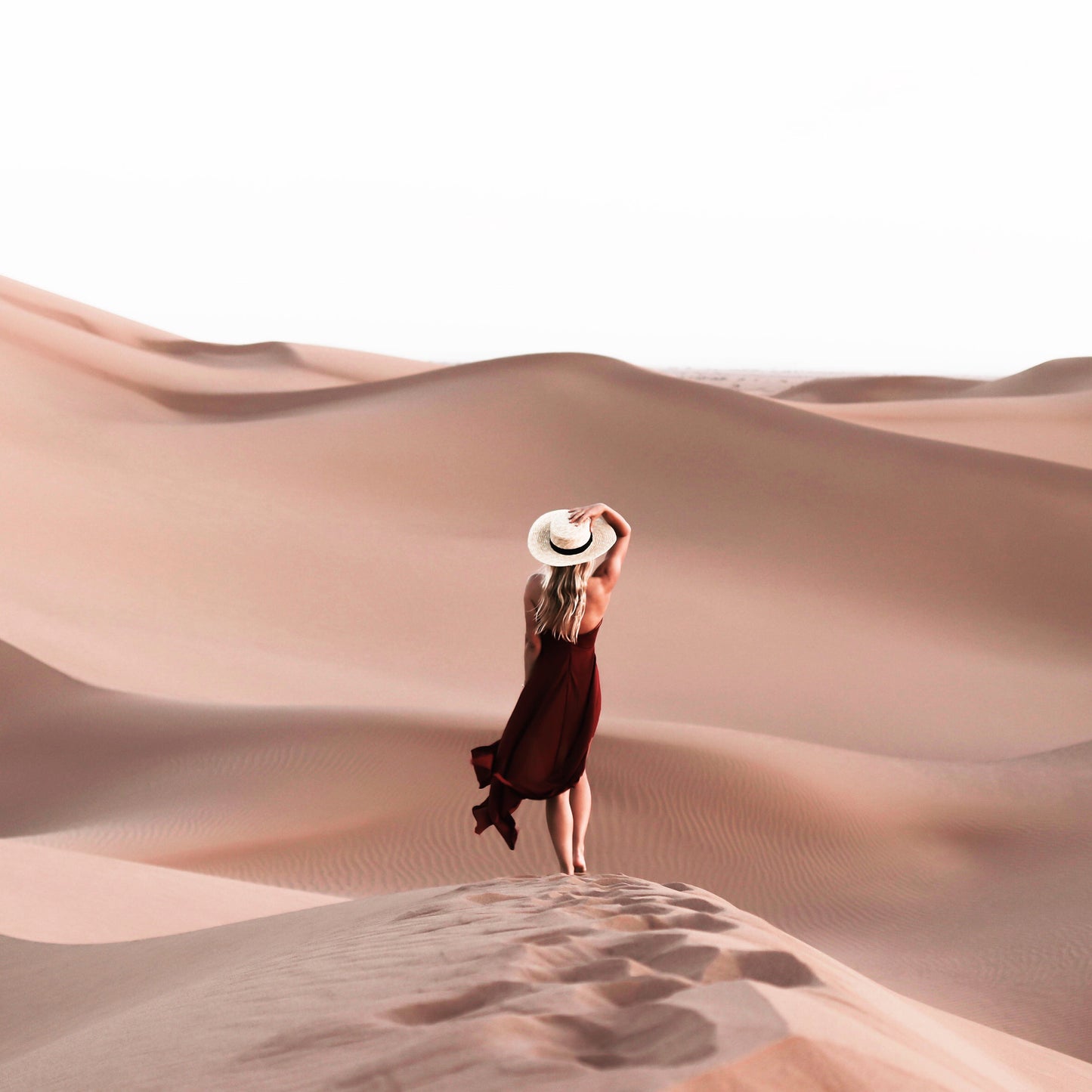 I am so excited to tell you all my secrets about hidden camps, best places to eat and the most beautiful photo spots of this amazing country …
Morocco … well what can I say … it was an amazing trip. I am so excited to tell you all my secrets about hidden camps, best places to eat and the most beautiful photo spots of this amazing country … and I don't know where to start Morocco has been on my travel list for a quite a long time now and I am sooo happy to have traveled to this beautiful country with all its wonderful sights and delicious food. Morocco has so much to offer starting with souk strolls around the old town Medina in Marrakech, to an overnight stay in a typical Riad, to glamping in the middle of the Sahara Desert surrounded by camels and bedouins.
Location: Scarabeo Camp (Stone Desert, Morocco), Riad Assouel (Marrakech, Medina) and Bivouac de Luxe Le Pacha

Travel month: June (Ramadan)

Weather: We had sunny weather with around 25 ºC during the day … but it gets pretty cold during the night especially in the stone desert


1. First things first:
First of all, you don't need a Visa as a EU citizen. We flew directly from Munich to Morocco with Lufthansa. Keep in mind that they have a different currency (1 Euro = ca. 11 MAD) and not every camp accepts credit cards. So, make sure to stop at an ATM after arriving. Furthermore, most Riads and Camps provide an airport shuttle transfer, which takes you directly to your accommodation. To cut a long story short – just do it

2. Where to stay:
There is a huge variety of different accommodations in Marrakech and the surrounding area. Depending on the time you are planning to stay in Morocco, you should consider whether you just want to stay in Marrakech or want to see more of the surroundings and desert areas. Due to the short drive of about 40 minutes by car a trip to the stone desert is worth thinking about. Whether you want to take a 8 hour drive to the sand dunes in the Erg Chegaga, a 12 hour trip to the Merzouga desert or just explore Marrakech … that is up to you in the end.
Scarabeo Camp (Stone Desert)
We started our trip in Morocco with a trip to the Stone desert, a 40 minute drive from the airport in Marrakech. This camp is a dream come true!! This glamping experience was way above my expectations. This camp is like a charming bivouac of a dozen oriental-inspired tents in the most beautiful landscape of Moroccos Stone Desert. The generously spaced and comfortable tents decorated with unique sourced pieces and locally crafted artwork make you feel like in an oriental fairy tale. All these natural materials, African woven matting & berber rugs, interesting pieces brought back from travels abroad and atmospheric Moroccan lanterns give the impression of being on an expedition from another time.


Bivouac de Luxe Le Pacha (Erg Chegaga)
After a wonderful breakfast at the Scarabeo Camp with Moroccan mint tea and coffee … we were picked up at 9 AM by our private driver (Challa Freres Transport) to start our way to the sand dunes in Erg Chegaga. We booked a Campsite in the middle of the big sand dunes, which was the best and also scariest part of our journey – but more about this later.

After a long drive of over 9 hours through the Atlas Mountains – serpentines everywhere – we finally arrived at the reception of our camp. But unfortunately, the actual camp was another 1.5 hours drive with a jeep through the sand dunes. So far so good but what we didn't expect was that they charged an additional 100 EUR to get there. But we decided not to discuss this in the middle of the desert!

Riad Assouel (Marrakech, Medina)
Our last night we stayed in a cute little Riad in the middle of the old town of Marrakech. I highly recommend staying at least one night in one of these cute little and traditional Riads. They look so inconspicuous from the outside, but once you enter you are in a world of the fairy tale of 1001 nights. Our first morning began perfectly with a breakfast at the poolside with typical Moroccan breakfast and a mint tea to start the day relaxed and re-energized. Strolling around the souks of Marrakech was the most fun and also exhausting part of this trip. All the stalls are filled with cute straw bags, beautiful lanterns and colorful carpets … I wanted to buy them all


Be Prepared: The locals are not always kind and helpful as you might think. When you wander the streets and souks of Marrakech (maybe you look lost sometimes) they will constantly ask where you want to go and offer their help. What seems nice at first turns out as a tourist trap afterwards. They will ask for money after they showed you the direction and will be super angry if you don't pay them!

3. What to do:
Scarabeo Camp/ Bivouac de Luxe Le Pacha
The Campsites offer quite a big choice of activities during the day. So, no worries, you won't get bored after a day Next to a Camel ride with breakfast in the sand dunes you can also rent a quad for a desert drive or you can try yourself in dune surfing. But reading a good book at the campsite with a typical Moroccan mint tea is just as beautiful and relaxing as laying at the beach.


Marrakech
Souks: My advice for Marrakech – forget the map and get wonderfully lost in the beautiful streets and souks of Marrakech. Trust me it's the best you can do. Don't stress yourself … "Oh I need to find … and I want a picture at …!". Just getting lost in the humid streets of Marrakech without a map … priceless!

Food places: Moroccan food is sooo delicious and I guess there are dozens of good restaurants. As I am very picky with food, we just followed the recommendations of some friends … the Café NOMAD and Atay Café – "Rooftop Cafes with excellent Moroccan Food with a view" – they said. And they were right, it was AMAZING up there.
4. Final thoughts:
To sum it up, Morocco is a country from a different world! I fell in LOVE with all its beautiful and various sceneries. If you think you have seen the most beautiful sunrise and sunset already in Hawaii, the Maldives or Bali … then check out the sunrise on top of the biggest sand dunes of the Sahara Desert – it will blow your mind!