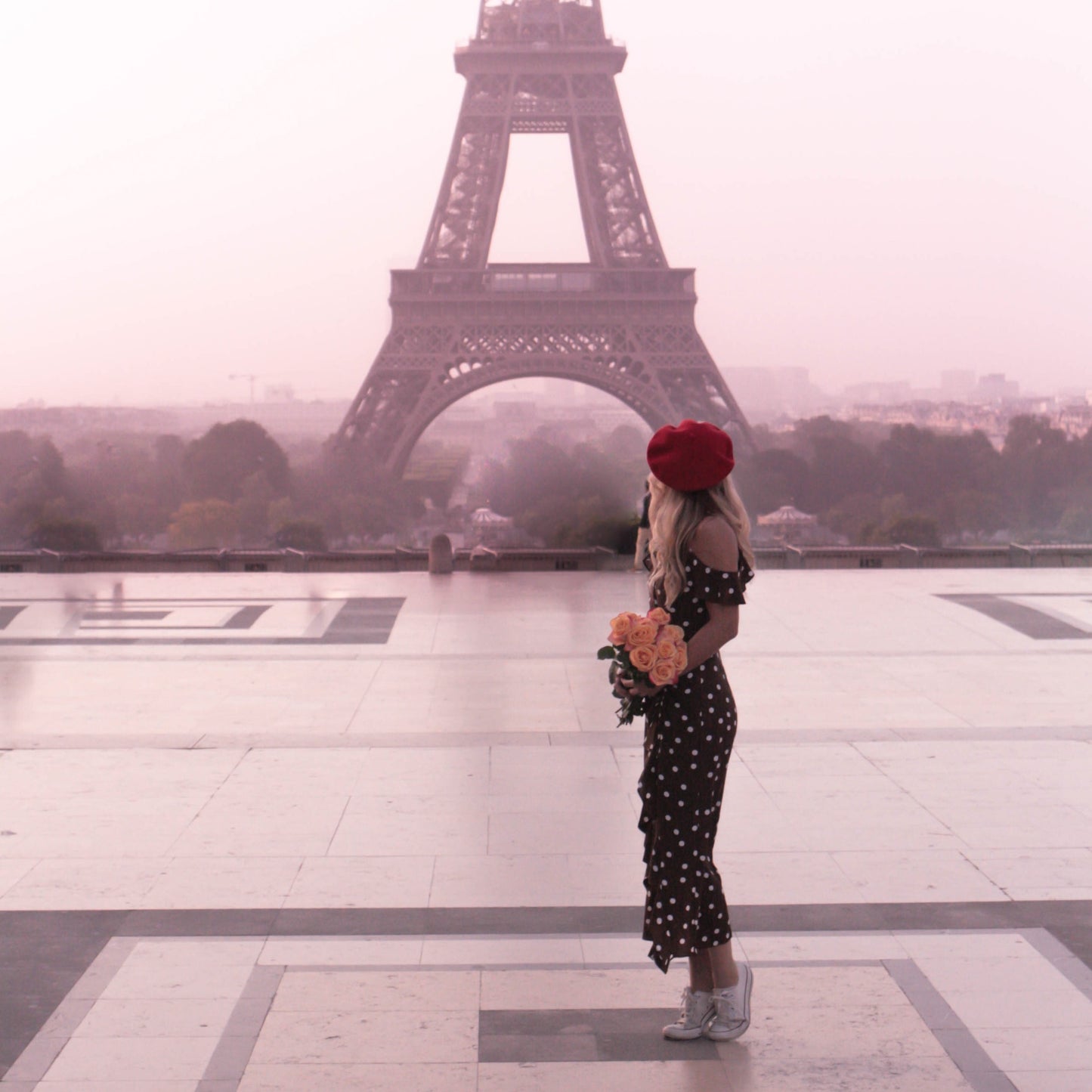 J'adore Paris. This romantic city stole my heart and I wish I could go there every weekend From the cute breakfast places with amazing croissants (I love croissants) to the most beautiful architecture and fairytale street views – Paris just has everything. When you visit Paris I would highly recommend to stroll around the streets to enjoy the charm of the city to the fullest. Of course, you can always take an UBER, it's the best Uber network I've ever experienced by far (in Europe), but exploring on foot is the best way. Furthermore, it's a great exercise to burn the extra calories after dozens of yummy chocolate crepes haha. We walked over 35.000 steps every day … that way the dinner tasted even better Oh yes … I also love the food and wine in Paris

Location: Le Dokhan's, a Tribute Portfolio Hotel

Travel month: May

Weather: The weather was really nice with around 24ºC every day.


1. First things first:
Getting to Paris is very straight forward. I would just keep in mind that in general traffic in Paris is really bad and that there are often delays when flying from Paris to your home destination. But none of these topics are that crucial.



2. Where to stay:
Paris has many wonderful Boutique Hotels all around the city. You have the choice between an Eiffel Tower view or no Eiffel Tower view which obviously makes a huge price difference. But you also should check Airbnb I've heard there are also some cute little apartments. We had a gorgeous little hotel near the Trocadero called Le Dokhan's, a Tribute Portfolio Hotel. It was really lovely, and we had a small little balcony The rooms where quite small but really cute and dreamy. For breakfast we went on a small walk to the Trocadero every morning (5 min) to enjoy a breakfast with a view and the best coffee and croissant on earth

My favorite breakfast places:
Café Marly – with the best view of the Louvre (Louvre)
Café Trocadero – I just love their petit déjeuner (small breakfast) and coffeeeee (Trocadero)
Café Kléber – the cutest Brasserie ever but a little expensive (Trocadero)

3. What to do:
There are so many things to do in Paris, but I would definitely recommend walking (if the weather permits it). This way you can explore the city a lot better and can see everything from the Arc de Triomphe to the Louvre museum.

4. Final thoughts:
Paris is always worth a trip And I would highly recommend staying close to the Trocadero, so that you can have a breakfast with a view.