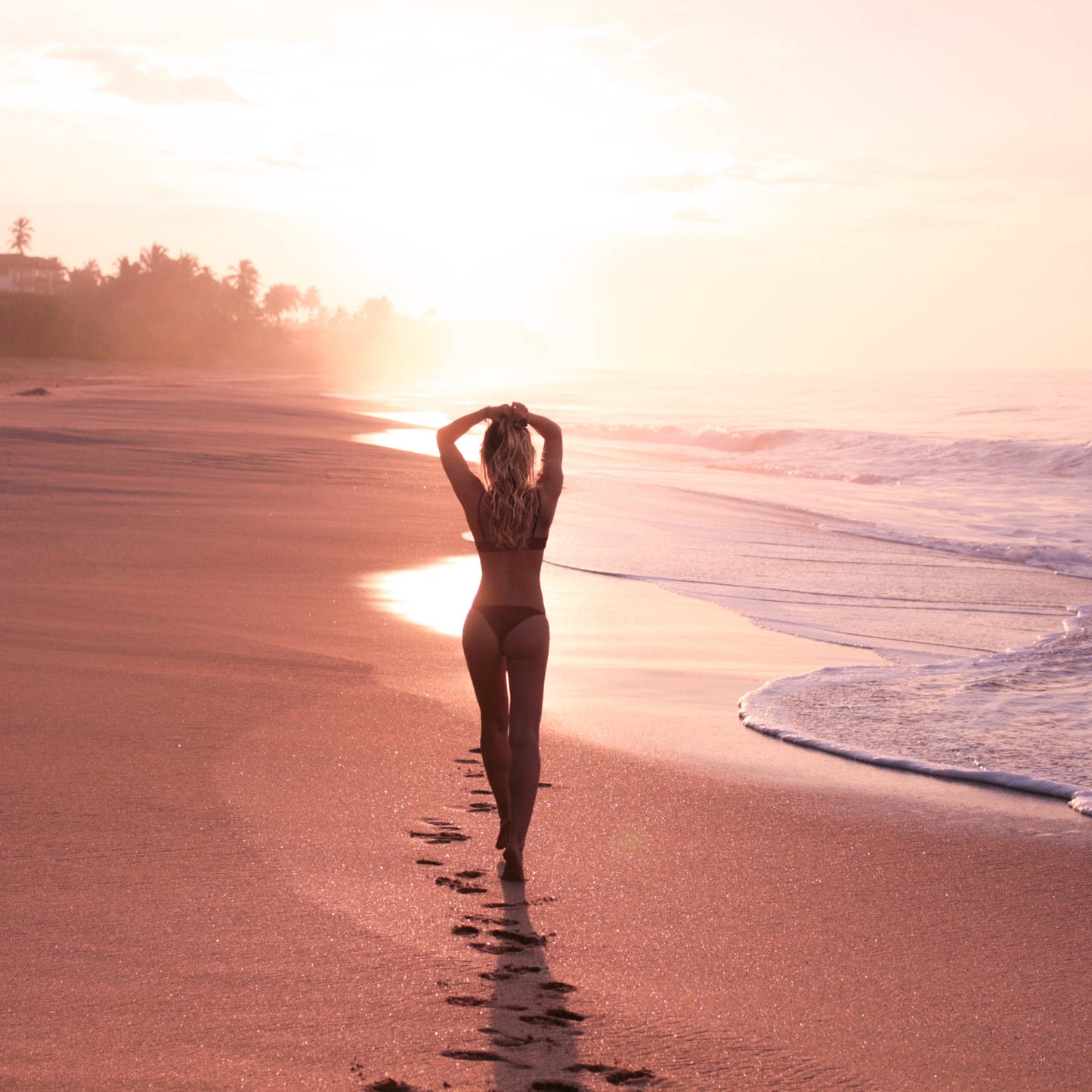 Sri Lanka (Part 1) – Preparations, Arrival, Elephant Freedom Project and Kandy
I am so excited to take you with me to the most exciting, versatile and beautiful country I've ever been to ...
 Hi travel buddies,

I am so excited to take you with me to the most exciting, versatile and beautiful country I've ever been to (besides Australia), Sri Lanka, formerly called "Ceylon". In January this year my friend Laura and I spontaneously decided to go on a backpacking trip in the Easter holidays unaware that this trip was going be one of the best trips ever. None of us had ever been to Sri Lanka before, so we decided to give it a try and booked the flights. So now to my little secret spots, favourite places to stay and funniest moments of my 10 day journey across Sri Lanka.

Locations: Suite 262 (Negombo); Elephant Freedom Project (Kegalle); Bee View Homestay (Kandy); Ella Mount Relax Cottage (Ella); Stay Golden (Arugam Bay); Thaulle Resort (Tissamaharana, Yala); Seven Turtles (Tangalle); Cantaloupe Aqua (Unawatuna); Serentipitaly (Hikkuwaduwa).

Travel month: March/April

Weather: Sri Lanka has different Climate zones: the tropical Highlands (e.g. Kandy, Ella) with a lot of rain and colder temperatures (so bring a rain jacket!), whereas the south is pretty hot and humid (30 degrees).

Airline: Ethiad Airlines



Sunrise at Rekawa Beach (Southern Province)
What you need to know about Sri Lanka before you go

You need a Visa! Yes, it is necessary to apply for a Visa in advance via the website http://www.eta.gov.lk/slvisa/. I would recommend applying for the visa way in advance and easily pay with your credit card (35 USD) on the website. I have also read that you can also apply for a visa directly at the airport but what you have, you have right?
When we planned this trip we wanted to see as much as we could in the 10 days. Starting with the beautiful lonely beaches of the southern province to the wild jungle watching cheetahs and elephants. We just wanted to soak up everything the country had to offer. After we had read many blog posts, travel newspapers and reports about Sri Lanka our trip was finally planned and the journey Route was set.

Day 1: Negombo – Suite 262

Sunset fruit smoothies in Negombo

Arrival
We started our trip in Negombo. Negombo is located only 40 km away from Colombo, the international airport of Sri Lanka, it is a very cute town. A little street with some shops, massage places, bars, restaurants and tons of tuk tuks made the perfect first impression of this Sri Lanka Vibe – pretty laid back. We first stocked up at the airport with sim cardsfor our mobile phone, since the Wi-Fi is very weak in the hotels most of the time. Once you get through the pass control you directly run into some of those sim card shops. I can highly recommend the provider Dialog as we only paid 15 Euros for 25 GB, 15 GB during the day and 10 GB during the night, which is absolutely affordable I think. Dialog is also supposed to be one of the best providers in Sri Lanka and we had astrong signal almost everywhere. If you just want to get lost in Sri Lanka without being connected, you can do that, but if you want to travel around the country it is better to have a mobile map on your phone, trust me.

Escaping sun with some locals

After arrival, we were supposed to be picked up by a shuttle service from our hotel (Suite 262) but unfortunately no one came, so that we decided to take a cab. When we arrived at the hotel we still had to pay for the shuttle service because they said someone was waiting for us (I am pretty sure their wasn't), but whatever we didn't want to let ourselves get screwed up the first evening, so we agreed on the half the price and checked into our room. Suite 262 is absolutely fine for the price category: clean, air-conditioned and the location close to the beach was perfect. Watching the sunset in Negombo with a fruit smoothie was the flawless finish of our first evening in paradise. Attention: Don't let the beach boys (that is what the younger boys trying to talk to you are called) get you freaked out. They just have a big mouth and that's it, just ignore them.

Tag 2: Elephant Freedom Project & Kandy – Bee View Homestay


The next day we drove with a private driver, who had been recommended to us by a friend, to Kegalle (approx. 2 h) and to the Elephant Freedom Project. The project is about one hour away from Kandy located in a small town called Kegalle. This day trip was a birthday present from me to my friend Laura and I booked this trip in advance on their website. They have some options you can either choose a half-day tour in the morning/ in the afternoon or a full day tour. I booked a half-day in the morning, which was from 9.00 until 13.30.

Preparing breakfast for Nilame the elephant

I can warmly recommend this project to everyone who wants to get in touch with those gentle giants in a safe and kind environment. The project is run by a small family that rescues elephants from other parks where they allow riding. At that time they were taking care of the elephant Nilame, he had a hurt foot as he used to be a riding elephant. When you visit Nilame you only have to pay 6000 LKR (about 30 Euros), but with your contribution you help them rescue even more elephants. On their website you can read more about it: "Our small family run Elephant Freedom Project is a shelter for captive elephants. Surrounded by the many elephant riding places we make the difference. We are the only place where there is no elephant riding– never. Just accompanying on walks. We are no mass tourist attraction and don't like elephant tricks. We aim to give elephants a good and safe home. At this moment one elephant is staying with us. For many years she had to work in the harsh wood logging industry." (Source: http://www.elephantfreedomproject.com)
Bush walks with Nilame
Laura and me had a …
… very good time

When we arrived in the morning we were welcomed with some Sri Lankan tee and coffee and a quick safety talk about how to behave in presence of the elephant. This was followed by the cleaning of the elephant bed … haha yes you heard right. But it was very funny. After we were done with the cleaning we went for a walk through some beautiful fields.

Feeding Nilame

The most impressive part was, that Nilame was the one who was leading though the fields – not us ;-). It was such a unique and wonderful experience to be so close to an elephant, one of my favorite animals on earth. Afterwards it was time for a long bath and spa treatment for Nilame. We went down to the river and washed him with coconut shells and enjoyed our time.
Spa time
My favorite picture of that day

Unfortunately, it was then time to say goodbye to Nilame as we went over to the dung paper factory where they make paper out of elephant dung. Funny ha? But yes this is exactly what they were doing there. We finished our stay at this project with an amazing Sri Lankan lunch, which was exactly what I needed after this exciting morning. Thanks for this amazing day.

Dung paper factory

Kandy – Bee View Homestay

After our exciting day at the Elephant Freedom Project we started our journey to Kandy. It was about a 2 hour drive, and we didn't have high expectations at all about this place. Surprisingly, although it was one of the cheapest places we booked it was THE BEST stay in our entire journey across Sri Lanka. Not because of Kandy, but because of this cute homestay was run by a very cute family. In the beginning when we arrived an old lady welcomed us, made us tee and snacks that, and made us feel like coming home. So generous and kind, this was a whole new level.

Lake Kandy

After our Tee and Snacks we decided to explore Kandy a little bit. But besides the beautiful Lake Kandy we weren't really enthusiastic to explore the city a bit more, because it was a long exciting day. We only went grocery shopping for the next day because we planned to take the train from Kandy to Ella (6 hour drive) and I was told not to eat the food in the train because a friend had a bad food poisoning because of that fried stuff they sell.

The view from our balcony (Bee View Homestay)

Side note: We told the lady who welcomed us so nicely that we are concerned we wouldn't get the tickets for the train the next day because we heard that only the locals get the good seats or if you book them in advance. So a little hint: if possible book your tickets in advance because those are sold out pretty quickly. The next morning we woke up to the most beautiful jungle sunrise right in front of our balcony at 6 am, when we noticed a knocking on our door. It was the old lady with two train tickets in her hand. We couldn't believe what just happened?? She sent a local driver to the station to get us some good tickets. How nice is this?? Meeting those heart-warming people around the world is what I love most about traveling. After finishing our amazing breakfast overlooking the jungle of Kandy our driver brought us to the Kandy central station at 7 AM.

Part 2 of my Sri Lanka trip coming soon ...